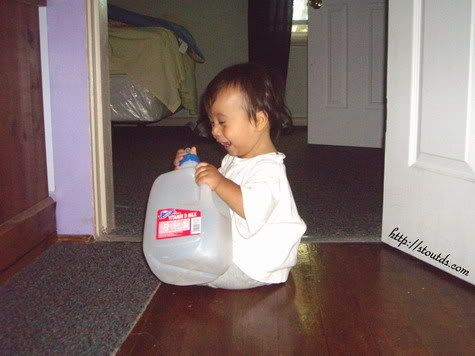 These photos was taken when my boy just barely turned year old. I was away in the house, went to see some of my friends and hubby was really excited to show me something. So he took me to the computer room and this is the one i saw, photos of our son drinking the big empty gallon of milk and daddy put the nipple of his feeding bottle on top of it. Silly daddy, he was just trying to amuse his son for something else since hubby said that our son is been crying looking for me. So good thing he found some diversion of our young man.
Oh by the way here's my other entry,
Hair Cut or Life Cut?
. Hope to see you there too!