Before i flew back here, two days before,
Twerlyn
and i met again in her place. The first time i met her with her husband was in Cebu Doctor's Hospital. She visited me there when i gave birth. I went to her place because i promised to see her once again with her new born baby Arianna. I just couldn't hold my tears when i finally held the baby in my arms. I was wishing the baby in my arms was my baby Deanne. I so missed my little girl and every time i see these pictures, there's always something that clogs my heart that can stop me from breathing. How i wish she is mine, but i guess not.
Twerlyn
and her husband are surely blessed for having Arianna in their life.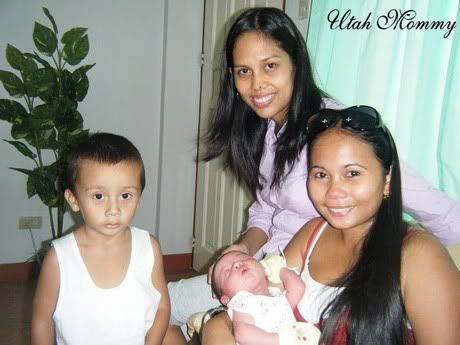 These pictures was taken at
Twerlyn's
place, her husband took these photos and look at my son's reaction when he saw his mom crying. He seem can't understand why i cried.