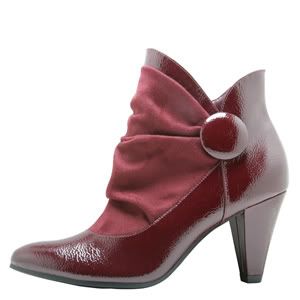 Of all the things i can't resist every time i go shopping is shoes. I don't know why that shoes is really fascinating to me. In fact, i got so many shoes stored in my closet already and my husband used to make fun of me hoarding shoes, panic buying as if i have no shoes to wear no more. I love shoes so much, those heeled ones and flat and cuties. Well, i am assuming it is not just me who love shoes. Women love shoes and i noticed that, aside from other things, shoes is the weakness of a woman.
Because i love shoes so much, i always get
Payless coupon
where i can see tons of selections of shoes. Not just for me but for my family as well. I like to have our shoes bought together so i can save more instead of buying it one by one. Hubby is not complaining if i buy shoes though because he sees that i am also being wise when it comes to buying things like shoes. I don't buy expensive ones just because of the name brand, i make sure that what i buy will fit to me good and of course i look good wearing it.