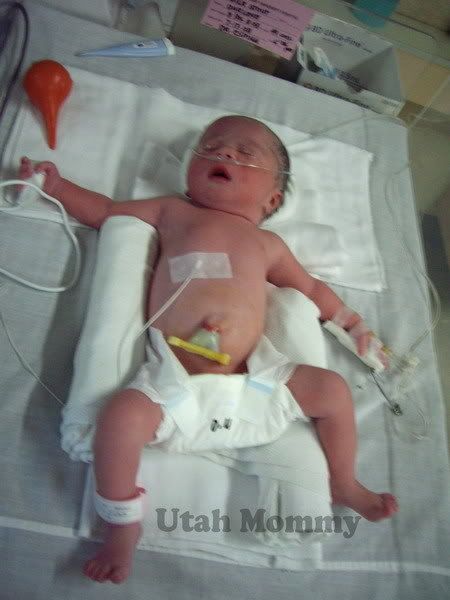 This was my little Deanne from the very day she was out from my tummy. I still can remember how lovely she was the first time i saw her, she was just like her big brother, they look so much a like when my son was born. I shed so much tears and felt unexplainable pain in my heart the day she left me. I was unable to let my life function like it was before, because of her, she left me. I tried to cheer myself up but it wasn't the same as before i had her.

But last night she talked to me in my dreams. She told me not to be sad anymore because she is now happy and she loves the place where she at right now. She is well taken cared of and have so many friends around her. She also told me that i didn't lost her, she will always be with her family no matter what. She was begging me not to be sad and let her go. She cannot just simply be happy knowing i am still grieving here. I woke up with tears in my eyes. Tears of joy, that finally i was able to talk to my little lady and got everything cleared up for me. She said that i don't have to blame myself for what had happened to her because there was a reason for it. She also told me that i have to count my blessings because that is more important than counting what i lost. She said i still have her Dad and kuya MD to take care of, and they need me most than her.

Right now, i am telling myself that my daughter is right. She is indeed happy to where she is at now. And i am letting her go because that's what makes her happy. She is assuring me that i will be happy and more blessings will come my way, even better blessings that i won't expect to have. I am very happy now that finally, i am getting over the pain and enjoy what life has to offer me. I am getting over it, getting over the pain for losing my child even though not totally but i know deep in my heart that i am well, happy and have peace of mind.